Benefits
Student Loan Benefits: Everything you need to know in 8 minutes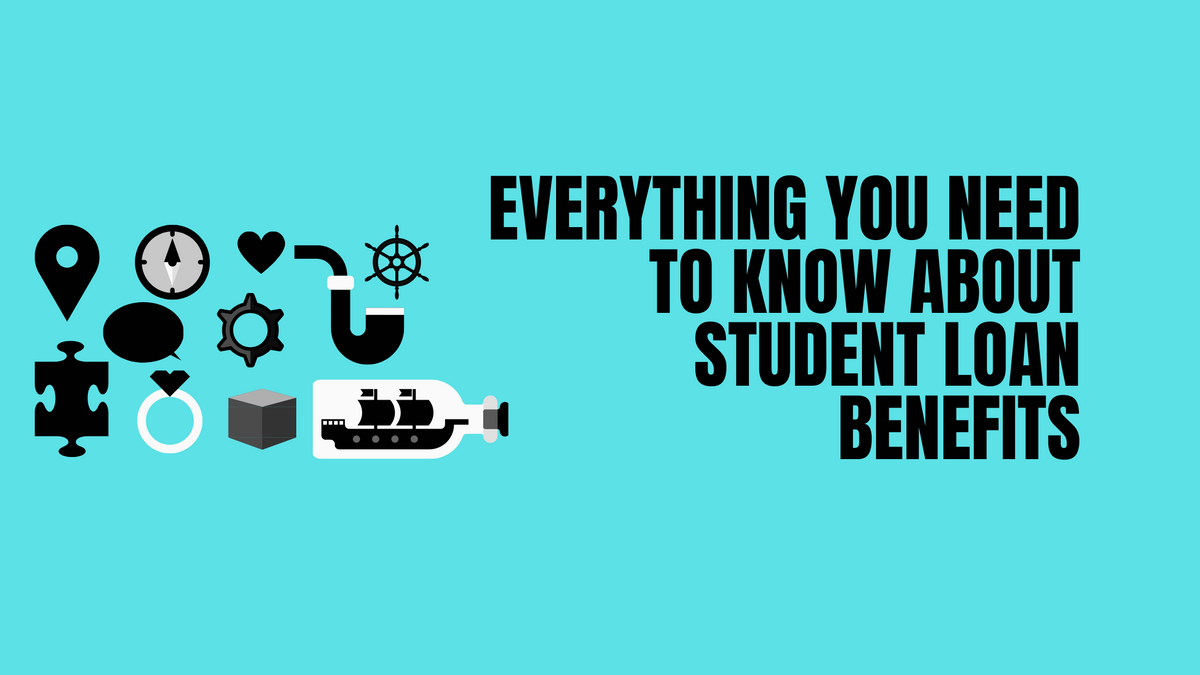 Reducing Turnover with Student Loan Repayment Assistance
With 52% of employees expected to look for a new job this year, student loan repayment assistance will be a key differentiator in the competition for top talent. In this post we'll review student loan repayment assistance as a perk. We'll explore
Why student loan repayment assistance is an essential part of any benefits package
Why student loan repayment assistance is a relevant, impactful, and affordable option
Best practices for setting up a student loan repayment assistance program
Recruiting and retaining top talent is a primary goal for every successful business. Companies that are consistently able to recruit and retain that top talent do so by differentiating themselves with a trifecta: culture, benefits, and compensation – in that order.
The competition for talent was fierce even before the pandemic. During the pandemic most people were grateful to have a job. Turnover was almost non-existent as people scrambled to figure out how to work remotely. We were all on edge as friends and family found themselves without work as businesses were forced to downsize or shut their doors. As we learned to adapt to the new normal, we had a chance to really focus on what was most important in our lives.
Now, as the country is opening back up, people are hesitant to go back to pre-pandemic norms. We are asking for more meaning at work and want jobs that provide us more than just a salary. Recruiting and retaining top talent has never been harder. In this new world, the competition for talent is brutal. The most successful companies are adapting to the times by improving their total compensation with better benefits fitting the needs of their teams.
Student loan repayment assistance is the number 1 desired perk after health and paid time off. 90% of people we've surveyed say they would commit 3 years of service for access to student loan repayment assistance. If you want to recruit and retain that top talent you need to provide student loan repayment assistance.
Student loan repayment assistance is when an employer makes contributions to their employees' student loans
Recent legislative updates allowing tax-free, employer-sponsored payments to employees' student loans have many companies considering the new benefit as a way to recruit and retain talent.
For good reason: 94% of professionals say they would be more willing to stay with their employer for student loan repayment assistance. With 52% of employees expected to look for a new job this year, student loan repayment assistance will be a key differentiator in the competition for top talent.
The need for relevant, impactful, affordable benefits
The global pandemic has impacted every aspect of our lives. It's changed our perspective on work as a result. A renewed focus on family, health, and financial security have many questioning whether their company is aligned with their life goals. As a result, better compensation and benefits is the top reason people are considering switching jobs in 2021. Employees are leaving in search of better culture, benefits, and compensation and it's hurting employers. A lot.
The Work Institute estimates the cost of turnover can range from 33% up to 200% of the departing employee's salary. For a median income earner with a Bachelor's degree, that's $18,051 per employee ... on the low end.
The cost of lost productivity, replacement searching, the hiring process, and onboarding add up quickly. Not to mention impacts to team morale and continuity with customers.
This puts companies that successfully distinguish themselves in a unique competitive position. Not only will they save thousands of dollars from reduced turnover, their chances of capturing available talent improves drastically.
Employers are left with a few options: increase compensation or adjust their benefits offering.
Increasing compensation is a costly solution. Forbes estimates the average raise an employee receives for leaving is a 10% to 20% increase in salary. Shelling out that kind of cash to keep one or two of your star performers may make sense, but is not sustainable company-wide.
Adjusting benefits offerings is a more reasonable strategy. Following the shift to remote work, many companies are already reassessing how relevant and impactful their offerings are.
Relevant, impactful, affordable.

Relevant
A study by the American Institute of CPAs asked millennial job seekers to rank their top three desired employee benefits. 41% said they want student loan repayment as an employee benefit, third to health insurance and paid time off.
When asked to split $100 between student loan repayment assistance and other benefits, young adult job seekers put $61+ towards student loan repayment assistance.
In a study by Student Loan Hero, 45% of employees said they prefer student loan assistance over a 401(k) plan. It's no wonder 90% of professionals are more likely to accept a job offering student loan repayment assistance.
Impactful
This preference for student loan support among employees is not surprising. 54% of employees say financial challenges cause them the most stress in life. For many, the center of this stress is student loan debt. Contributing just $100 per month to a new graduate's student loans gets them out of debt 2.5 years faster and saves them over $11,000 in payments and interest combined.
The Student Debt Crisis at a glance
Reducing financial stress with student loan repayment assistance makes a meaningful impact on your employees. Lower financial stress is proven to increase productivity and morale, lower absenteeism, and increase engagement among employees.
Engaged employees stay with their employer longer.
Affordable
Most student loan repayment programs offer between $85 and $150 per month towards their employees' student loans. Given median income among Bachelor degree recipients – that's about 3.3% of annual salary.
The cherry on top: thanks to the CARES act and the Consolidated Appropriations act student loan repayment contributions are tax deductible for employers and do not count as compensation (and so are not a tax burden) for recipients. Offset against the gains in retention, offering student loan repayment assistance can positively impact your bottom line.
Given the savings these programs boast in terms of lower turnover and tax deductions, the number of employers offering student loan repayment assistance has doubled in the last few years according to the Society for Human Resource Management (SHRM).
So what exactly is a student loan repayment assistance program?
Student Loan Repayment Assistance

Student loan repayment assistance is a benefit program in which an employer sends money to their employees' student loans.
Program Design
The key to an effective student loan repayment assistance program is the program structure. The best performing programs determine eligibility based on both role and tenure then offer a tiered incentive structure aligned around your goals and budget.
Tax Incentives
Speak with your tax professional to confirm these provisions apply to your business.
The last 18 months have seen immense legislative progress in incentivizing employer participation in student loan repayment with attractive tax incentives for both employers and the employees.
Here's a quick recap:
These provisions added the repayment of qualified education loans as defined by the IRS to be considered an educational expense under IRC Section 127: Educational Assistance Programs. The same portion of the tax code that allows tuition reimbursement programs to be tax-free.
Employers can now claim contributions to student loan repayment under an educational assistance program as a tax deduction and employees receiving the benefit will not see an increase in their adjustable gross income.
Implementing a Student Loan Repayment Assistance Program
There are 3 steps to setting up a winning student loan repayment assistance program
Get feedback from your team
Find the right partner
Design a program that fits your goals and budget
1. Get feedback from your team
The first step to considering a student loan repayment program is determining how much of your team is impacted by student debt. Using pulse surveys or requests for feedback from your team will help you gauge whether this program is worth investing in.
Send us an email to hello@getdolr.com to access to our free Student Loan Repayment Assistance Survey
Assuming student debt is a challenge for young people only is a mistake. In excess of 4.1 million people over the age of 50 have more than $20,000 in outstanding federal student loans. Asking your team if they're impacted by student debt is the best place to start. You will be surprised by the results.
2. Find the right partner
With adoption of SLR among employers and the new tax incentives by the IRS, the number of private companies offering student loan repayment assistance administration is growing. Each offering different services, fees structures, and features.
We know it can be hard finding what's right for your team, so we put together a list of the top things to consider when evaluating third-party student loan repayment administrators.
Focused on helping your people.  The student debt crisis has grown from a lack of focus on borrower well-being and success. Make sure your provider has tools available for your people to better understand their student debt so they can repay it in the fastest and most affordable way possible. The goal of your program is to reduce outstanding student debt and lower financial stress among your employees. Not add to their confusion.
Flexible program design. Your program should be flexible enough to meet your team's needs while hitting your goals, and fitting your budget. Finding a provider that allows you to customize your program structure and eligibility criteria helps you ensure this is a sustainable benefit that you can maintain for many years.
Straight forward pricing. The world of business services is full of complex pricing. Fixed pricing based on the size of your program makes budget planning easy and makes sure your costs only grow as the benefits of the program do.
Seamless onboarding. We are all used to apps that take less than 5 mins to sign up for. Your benefits should be the same way. For you and your team.
Flexibility. The pandemic has taught us the need to have partners that are flexible to our evolving needs. You should be able to cancel or adjust your contributions at any time.
Clear transaction reporting. If you're taking advantage of potential tax deductions, you'll want a service that offers clear reporting so your CPA has everything they need come tax season.
Reduce Turnover with Student Loan Repayment Assistance
Student loan debt is a societal problem requiring a societal solution. Providing student loan repayment assistance as a perk meets a real need for your team and is a relevant, impactful, and affordable solution. Especially with the tax benefits of offering this type of program.
The demand for student loan repayment assistance as a perk continues to grow. To maximize the benefits of such a program to both employee and employer it is critical to pick a partner that understands your needs.
Get in touch with Dolr to discuss your student loan repayment assistance program.